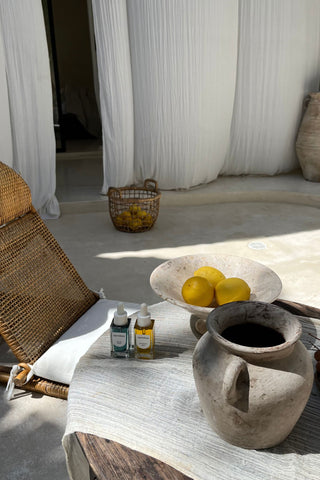 A staple in our house!
I first bought this oil for myself when I discovered the brand early in 2022 and since then my husband is hooked, too. He's obsessed with it and it has done wonders for his skin just like it has for mine!
Refreshing
My skin is sooo dry after a long day of work.
I get home wash my face and apply this lovely oil. Makes my face soft & smooth Thx!
Bulan and Matahari
I love the oil, smell refreaing and rejuvanate. Hope it will
Come with cream as well.
Best Tool Ever !
It's so smooth and effective. I use it everyday part of my skin routine. Skin is glowing and firm.
Amazing!!
I first purchased this at a market in Toronto and fell in love. Even my partner has noticed an improvement in my skin ("you're glowing"). This is my second purchase and I will certainly be continuing !!! Thanks for creating an awesome product