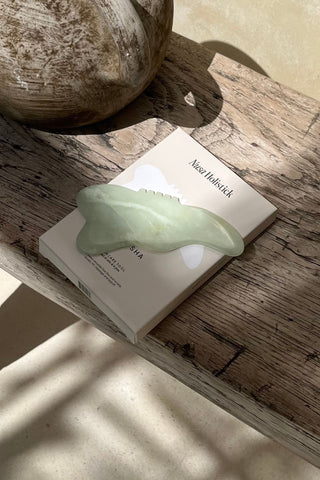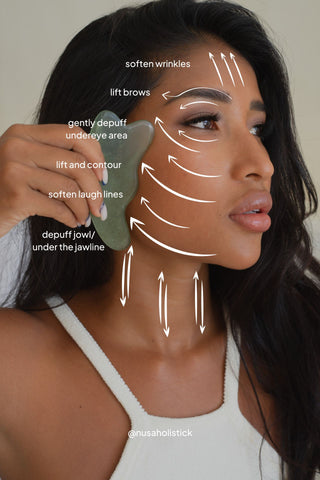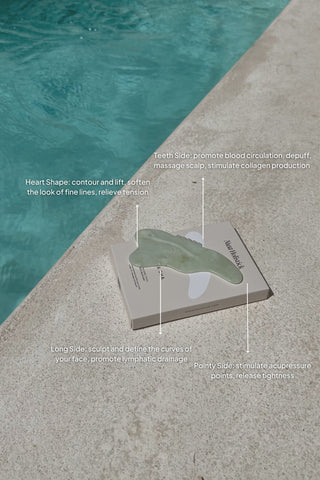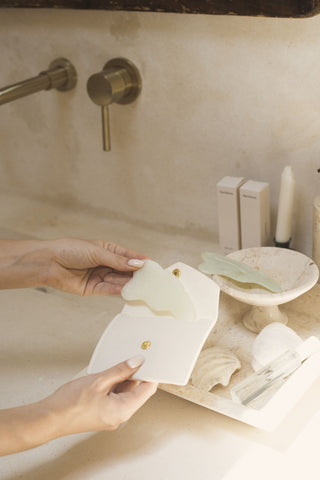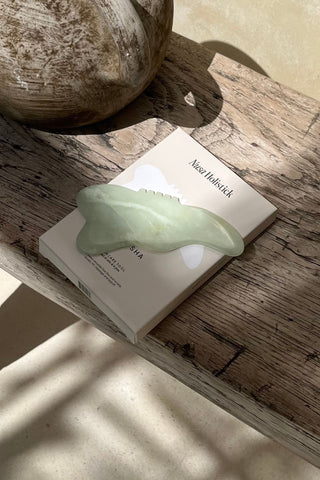 Stone colours may vary due to the natural variations in the Jade stone
Stone colours may vary due to the natural variations in the Jade stone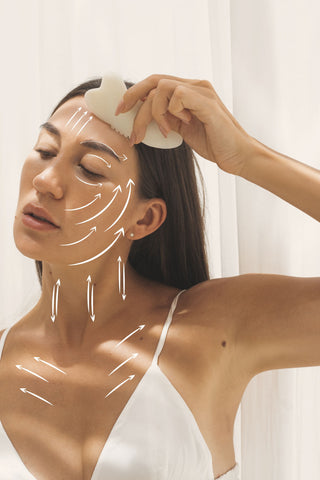 GUA SHA BENEFITS
Long side: sculpt and define the natural curves of your face, promote lymphatic drainage, de-puff and reduce excess fluid build-up
Heart-shaped side: contour and lift the face, massage and soften fine lines and wrinkles, relieve facial tension
Pointy side: apply acupressure to release tightness, relax facial muscles, stimulate pressure points
Teeth side: promote blood circulation for glowing skin, massage forehead and scalp area, increase blood flow for plump, youthful skin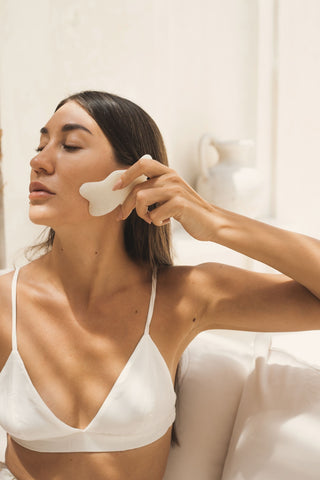 ELEVATE YOUR BEAUTY ROUTINE
We make your skin glow, jawline snatched, lymph fluid flowing and facial tension melt away with our best-selling Gua Sha. Just five minutes a day, a few times a week, we help introduce this practice into your routine in a simplified way.
Holy grail of face sculpting
The Bulan oil & gua sha took are everything my face needed for amazing, effective sculpting and drainage! Traveled recently and packed them with me because they are officially apart of my morning routine! Essentials for life :)
xoxo
Gua sha
Best one I've ever used! Love the tooth end to rub through my hair and under my chin. Definitely worth the money to step your routine up!
This is the best Gua Sha
I'm obsessed with the shape of this Gua Sha!!! It feels amazing!
Eye for detail
Beautiful, quality Gua Sha in a cute little case. The oil sample they sent as a treat is amazing. Will be ordering!
Love this Gua Sha!
I love all the different ways you can use this gua spa as opposed to the traditional style. When used daily, you can really see a difference. It is also great on the back of the neck if you get tension.